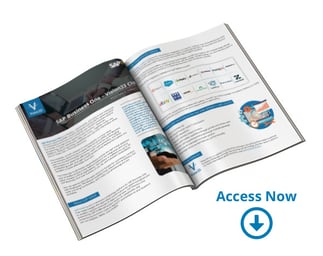 Your business continues to adapt in order to grow. And so do the requirements placed on the software you are running. Despite offering support for accounting, payroll, and payments, there are many functions that small business accounting software, or older ERP systems are simply not built to handle. There are limitations for multiple users, remote access and integration to other systems that can be difficult or impossible to overcome.
Get your business into the cloud quickly, easily, and now more affordably than ever with SAP Business One and SAP HANA in a multi-tenant environment (MTE). At Vision33, our motto of delivering on the promise of technology is more than a slogan. Technology allows us to be nimble in the face of changes and challenges.
You can download the overview brochure here.
To see if your business is a fit for this system, take a quick two-minute assessment below.