Modernizing Your Manufacturing—FlenTek Customer Story
Rising costs, limited part availability, and no visibility into operations leave manufacturers stressed.
Add managing daily tasks like entering part numbers and creating quotes, and they're pulling their hair out.
So where do you start?
Join us for a live panel discussion webinar on June 15 at 9:00 am PT/12:00 pm ET.
It's hosted by Vision33's Carl Lewis and features guest speaker Joseph Lewis, president and CEO of FlenTek.
FlenTek Solutions Inc, a designer and manufacturer of motor controller systems for original equipment manufacturers (OEM), understood the pain. Its legacy software disrupted operations and led to manufacturing downtime.
Joseph will discuss FlenTek's challenges, the benefits he's seen since adopting SAP Business One and partnering with Vision33, and how technology helps FlenTek navigate the industry.
You'll learn how FlenTek used SAP Business One to:
Increase productivity
Improve supply chain visibility and traceability
Connect directly to the workflows of large OEM customers
Automate core finance and production planning processes
Improve customer experiences via EDI functionality
Complete the form to claim your spot. It can be difficult to know what changes you need to make, but hearing how other businesses are succeeding might be the inspiration you need.
About our guest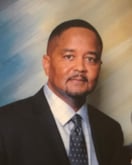 Joseph Lewis is the president and CEO of FlenTek Solutions Inc, an ISO 9001: 2015 Certified company. FlenTek designs and manufactures motor controller systems that go into OEM (original equipment manufacturer) products, such as forklifts and industrial, electric, and autonomous vehicles. As a top B2B sales company of Konica Minolta products in the US, FlenTek serves manufacturers that need to measure their products' color. They supply a wide range of "Designed in Solutions" or key components as replacement parts for the military, ground support equipment, mining, construction, and more.
What Our Clients Say
Anthony Flores, Operations Manager
Compliance Poster
"Reconciliations, budgets, cash management; it's all pretty valuable stuff we're getting from Sage Intacct that we never had before."
Stéphane Lauzon, Operation Director
Paris Glove
"Vision33 understood the little details of what was possible for Paris Glove. Over time, all those little things add up to make a big difference."
Craig Bean, President/CEO
CB Medical
"SAP Business One is clearly a platform for growth. We have 50% more employees than we had a year ago, and we're actively searching for more technicians and engineers."