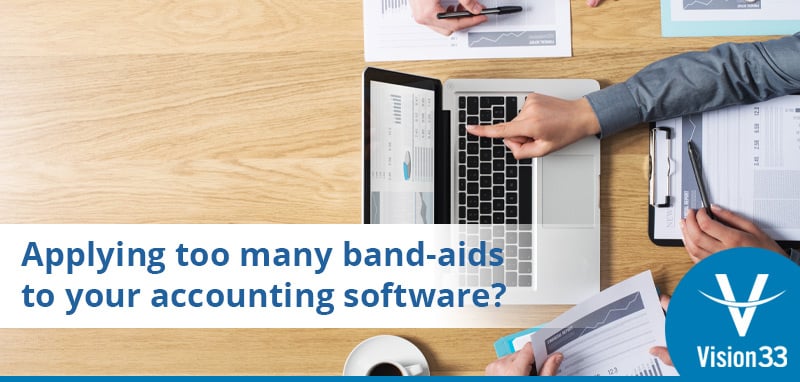 Don't Let Your Growth Outpace Your Systems
Is your small business not so small anymore? That's a good thing, but as your company continues to prosper, you may find yourself experiencing growing pains. If you're using a small business accounting application such as Simply Accounting (now Sage 50) or QuickBooks, you may be noticing limitations with these systems that are keeping you from operating efficiently.

Many growing companies like yours are challenged with too much data entry and limited access to reporting. These companies are eventually faced with the decision to spend time and money adding onto the accounting software that got them started, or to invest in an enterprise resource planning (ERP) application that supports continued growth.

If you already find that you are wasting time trying to access data, or manage your growing inventory, now is the time to move to an integrated solution. Don't let your growth outpace your systems.

Download our simple guide comparing these systems to ERP applications to find out if it is time for you to make the switch.
To learn more about SAP Business One vs. Quickbooks, visit our website.