On-demand webinar: 30 min + Q&A
Many growing businesses are aware that there are three key ways to increase your company's bottom-line profit: increase sales, increase gross margin, and reduce expenses. However, did you know that there is another area of your business that has the potential to help or hurt your profitability in all three ways: your inventory.
The fastest growing companies place managing inventory at the center of their business. They understand that better inventory management can turn into a competitive advantage, improve cash flow, and increase profitability.
Join Mark Hughes, our ERP Subject Matter Expert, to learn how you can:
Spot your best-selling items and keep them in stock
Reorder quantities based on actual business intelligence
Become more nimble in reacting to sales trends
Gain greater control of your inventory and increase profitability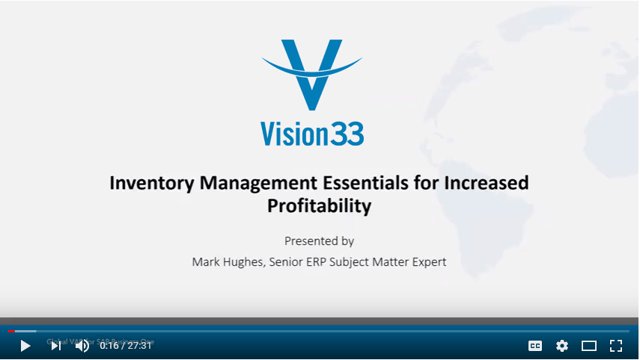 Leave this on-demand webinar with action items you can implement right away to streamline inventory control, keep better track of product and cash flow, reduce inventory investment, and make better purchasing decisions.